Ibsen fused silica transmission gratings enable high resolution, high efficiency gratings that are ideal for compact spectrometers
Ibsen offers a line of spectrometer gratings spanning from UV bandwidths over VIS to NIR bandwidths, and also offers custom design of gratings for your OEM application. Production using our stepper lithography or proprietary, cost-effective Holostepper technology, allows manufacture of holographic, 100% fused silica Master gratings at prices previously only possible for replicas.
Lithographic or holographic stepper patterning technology combines the highest quality of patterning with the reproducibility and cost level of replicated gratings

Grating resolutions up to ~3000 l/mm

High diffraction efficiency with high dispersion

Low polarization dependence (PDL) over broad spectral ranges

Combined wavelength dispersion and folding elements
Products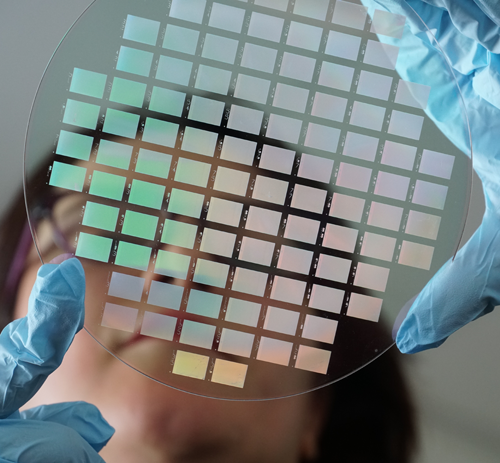 Which

transmission grating to use?
Get in contact with our technical specialists about your product, technical, or support questions below.