Ibsen offers a variety of grating foundry services
Holographic or Lithographic pattening and RIE/ICP etch
We offer pattening and etch of grating structures on fused silica or other materials, applying Ibsen's unique know-how:
100% Class 10 cleanroom environment

Grating period accuracy and uniformity of +/- 0.01 nm

Substrate / wafer size capabilities up to 6″ (150 mm)

Grating area definition possibilities

RIE etching services combined with the grating patterning servicefused silica transmission gratings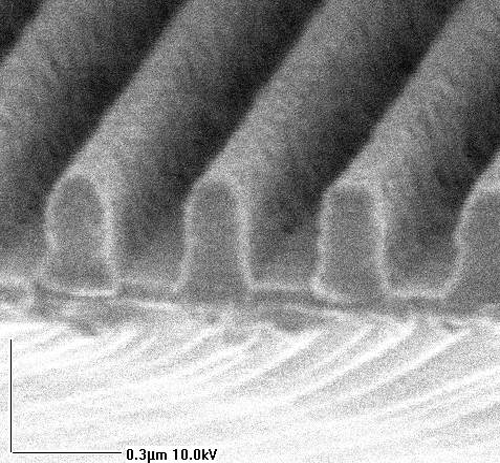 We have holographic stepper and lithography based production equipment for cost-effective, high volume production of gratings with sizes up to approx. 25 mm x 20 mm, and we have flexible, low volume holographic production equipment for gratings up to 120 mm size. A couple examples of gratings patterned in photoresist are shown below.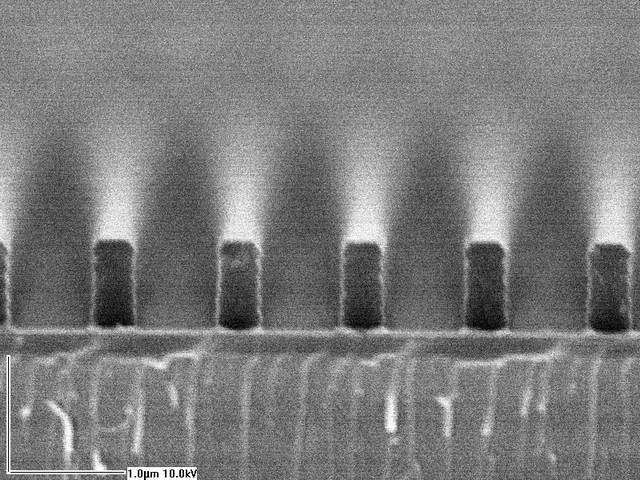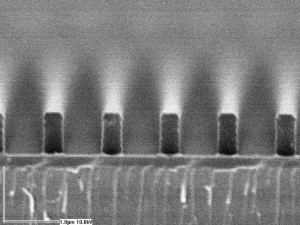 Which

grating foundry service to use?
For further information or to request a quotation please contact us.