The benefits of transmission grating based spectroscopy
Learn how compact spectrometers based on transmission gratings can provide important benefits such as a high throughput for low light applications, flexibility for OEM integrators, and a robust athermal design for industrial applications.
Transmission grating based spectroscopy
The white paper is located at the bottom of this page in downloadable .pdf format. Should you have difficulty downloading, feel free to contact us using the dialogue options at the top right of this page, we will be happy to e-mail you a copy.
More information about the author
Thomas Rasmussen is a Ph.D. from the Technical University of Denmark and Director of Product Management at Ibsen
Contact details
Thomas Rasmussen
Ibsen Photonics
Ryttermarken 17
DK-3520 Farum, Denmark
E-mail: tpr@ibsen.com
Telephone: (+45) 4434 7000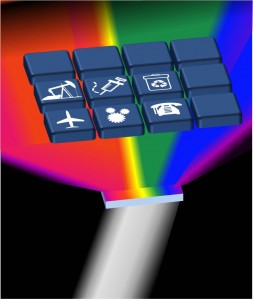 For further information see below.