Bragg gratings white paper
Ibsen proudly and appreciatively presents this white paper on Bragg Gratings authored by professor Martin Kristensen, a recognized expert within the field.
The white paper is located at the bottom of this page in downloadable .pdf format. Should you have difficulty downloading, feel free to contact us using the dialogue options at the top right of this page, we will be happy to e-mail you a copy.
More about the author
Martin Kristensen received the M.Sc. and Ph.D. degrees from University of Aarhus, Denmark in 1989 and 1992 within the subjects of molecular physics, and laser cooling and spectroscopy. From 1992 to 1994 he was at the Huygens Laboratorium in Leiden, The Netherlands, performing research on quantum optics.
From 1994 to 1998 he was group leader in photonics at Mikroelektronik Centret, Technical University of Denmark (DTU), where he performed research and development of integrated optics and Bragg gratings. In January 1999 his group was transferred to the newly established COM Center at DTU. April 1, 2000 he was appointed Professor at COM, where he headed the Gratings and Poling group. In addition to Bragg gratings and glass poling he performed research on planar photonic bandgap components.
On November 1, 2004 he returned to the University of Aarhus to take up a new professor position in nanophotonics. The main research subjects are planar photonic bandgap components and biophotonics.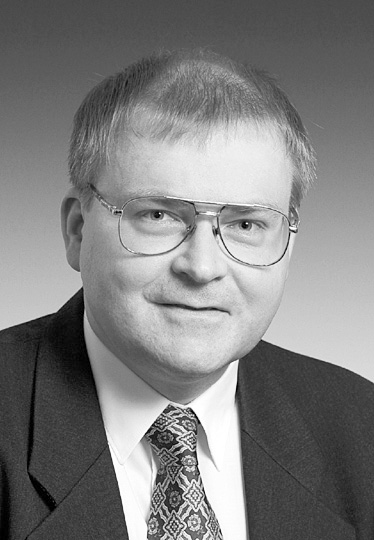 Contact information
Professor Martin Kristensen
Department of Physics and Astronomy
and Interdisciplinary Nanoscience Center (iNANO)
University of Aarhus
Ny Munkegade, Building 1520
DK-8000 Århus C, Denmark
E-mail: mk@phys.au.dk
Telephone: (+45) 8942 5532
For further information see below.