ROCK XNIR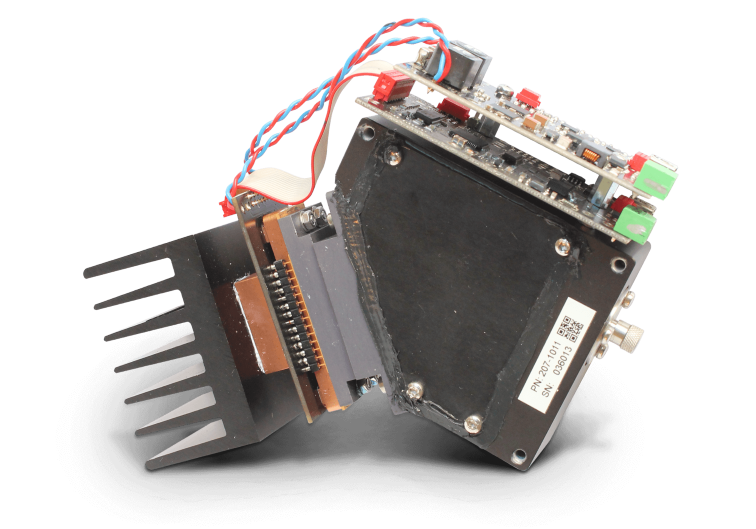 High throughput and robust spectrometer modules for OEM integration
The ROCK XNIR spectrometers offer the market's highest throughput industrial grade spectrometers. These benefits are accomplished by our highly efficient in-house manufactured transmission gratings and a high numerical aperture 0.22 (f/2.2) nearly on-axis beam geometry in the optical bench.
Contact Ibsen to get more information
Key Features
1100 to 2200 nm wavelength range
Numerical aperture of 0.22
Configurable resolution from 4.4 nm to 25.7 nm (typical)
Symmetrical peak shapes
Athermal optical bench
Products
| Product | Detector | Benefit |
| --- | --- | --- |
| RSX-465 | Hamamatsu G9206-256 InGaAs TE-cooled detector array | Extended NIR range |
Download Product Sheets

Product sheet – XNIR 1175-2185nm
How to Use your Spectrometer
You can couple into your spectrometer both by free space or via fiber.
You also have several options for reading out over a standard interface like USB or SPI with our different electronics options, which you can see here.
Ordering
Request a quotation here for any of our ROCK spectrometers. If you have special requirements for resolution, detector, or wavelength range just enter those into the "Request quotation" form.
Related Article