PEBBLE VIS
Ultra compact and cost-efficient OEM spectrometer modules for the visible range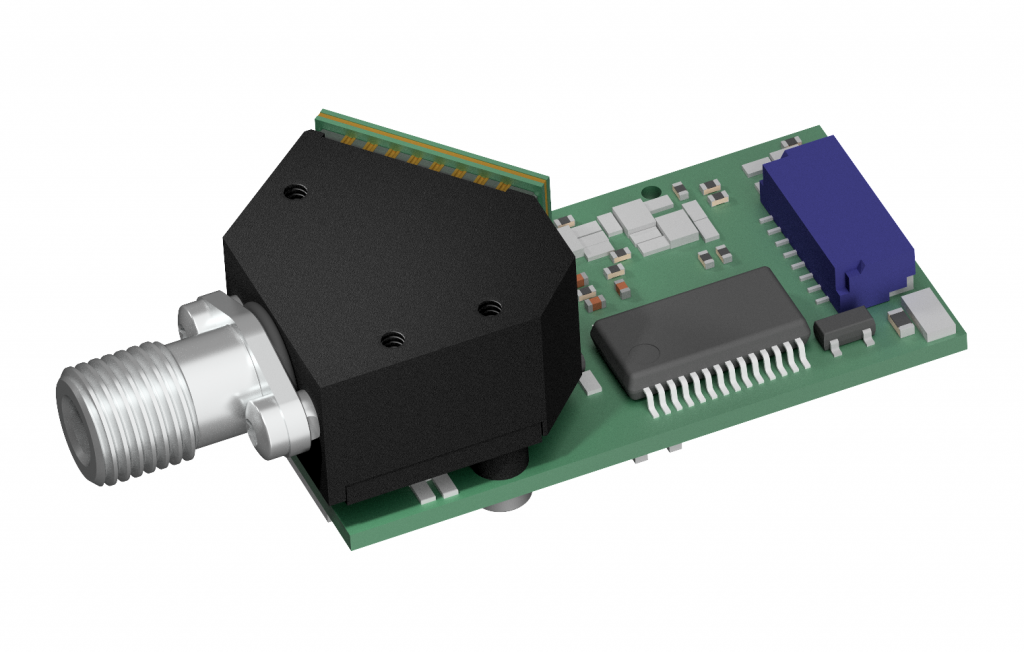 The PEBBLE VIS spectrometers offer an ultra compact and cost-efficient spectrometer module for OEM manufacturers of analytical instruments that do not want to sacrifice performance and robustness for compactness.
PEBBLE VIS is based on the same proven diffraction grating technology used in all other Ibsen spectrometers. This ensures that PEBBLE can be manufactured in high quantities with very small unit-to-unit performance variation.
The ultra compact PEBBLE VIS spectrometer covers a wavelength range of 360 – 830 nm and offers a resolution of 6 nm.
If the specifications of our standard PEBBLE configurations do not match your requirements, Ibsen can customize an OEM spectrometer to meet your exact needs.
Contact Ibsen to get more information
Introducing Ultra Compact PEBBLE
Key features
360 to 830 nm wavelength range
Numerical aperture of 0.22
Resolution: 6 nm (typical)
Fast and very sensitive CMOS detector array with 256 pixels
Electronics interface: small flex-connector
Optional SMA fiber adapter and order sorting filter
Footprint of 20 mm x 15 mm x 8 mm
Noise in detectors for Spectroscopy
Products
| Product | Detector | Benefit |
| --- | --- | --- |
| PBV-105 | Hamamatsu S14739 | Cost effective, high sensitivity |
Download Product Sheets

PEBBLE VIS 360 – 830 nm
Ordering
Request a quotation here for our PEBBLE VIS spectrometers. If you have special requirements for resolution, detector, or wavelength range just enter those into the "Request quotation" form.
Related Article