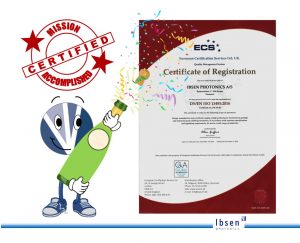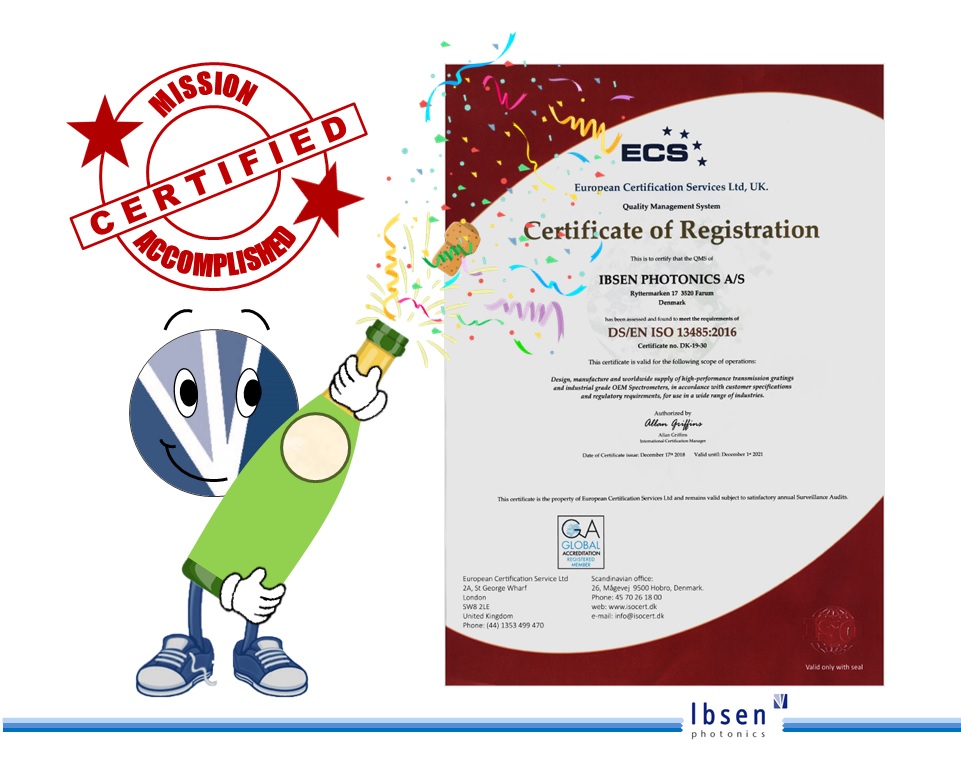 Let's start this week with an awesome piece of newsworthy of a celebration.
Today we are very satisfied to announce that we have been granted the ISO 13485:2016 certificate. Receiving this certification confirms our consistent capability to produce high quality products that meet market standards and regulatory requirements. It's a great feeling being able to hang this on the Ibsen wall of achievements!
Congratulation Ibsen team. You deserve to celebrate this proud moment.
To commend to this accomplishment, take a virtual tour of Ibsen's spectrometer manufacturing facility in this brief video.