Spectral sensor development survey
Based on our many years of cooperation with numerous development teams in the spectroscopy industry, we have seen a lot of different ways to organize spectral sensor development.
We wanted to investigate this in more detail to see if there are some trends and therefore, we performed an anonymous survey among key companies that manufacture analytical instruments based on spectroscopy. The results presented in this report are based on the 26 responses we received.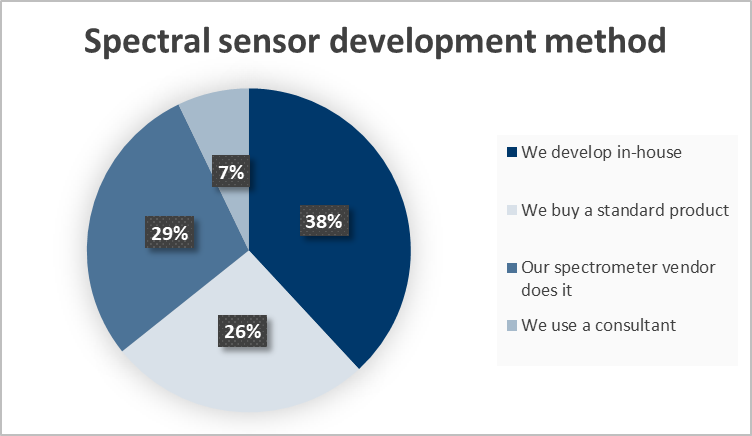 At Ibsen Photonics we specialize in the development and manufacturing of OEM spectrometers for high volume applications. Our customers are manufacturers of spectroscopic instruments and we help them obtain a flexible and smooth production with high transferability between instruments as well as virtually no field returns.
Our experienced engineering team develops more than five new customized spectrometer designs from scratch to volume production every year. And our capable manufacturing team produces thousands of these well-designed spectrometers every year with high and consistent performance. Read more about our spectrometer development method here.
What is the right sensor development strategy for your company? Read our white paper on the make versus buy decision process to get more background information that will help you make the right decision.