Compact, light weight and cost efficient
The I-MON OEM Interrogation Monitors are designed for customers who want to make their own electrical interface directly to the diode array. This is ideal for customers who want full control of all electronics and software.
The I-MON 256 OEM and 512 OEM are from our new OEM series using a high speed InGaAs detector array for sensing at 1550 nm. The detectors are pin compatible, which means that electronics operating the 256 OEM can easily be designed to also operate the 512 OEM.
The I-MON 835 OEM offers a cost effective, yet high performing, sensing solution for 835 nm FBG's.
All our I-MON OEMs are offered with a Developer's Kit to get started plug and play.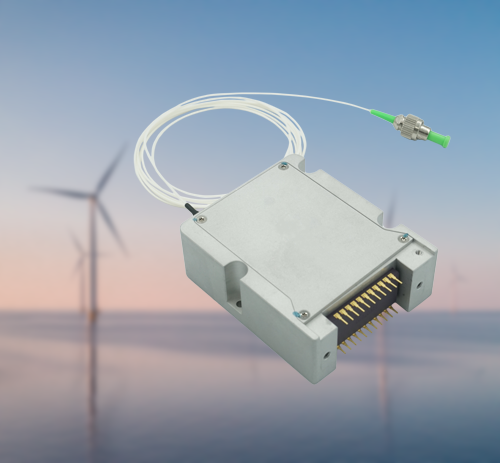 Parameter
Unit
I-MON 256 OEM
I-MON 512 OEM
I-MON 835 OEM
Wavelength
nm
1525-1570
1510-1595
810-860
Max number of sensors
-
37
70
45
Interface
-
Directly to pins of the diode array
Diode array
-
Hamamatsu G11620 series
Hamamatsu S11639N-01
Number of pixels
-
256
512
2048(*)
Max speed
Hz
35,000
17,000
4,000
Size
mmxmmxmm
21x50x66
23x58x71
23x58x76
(*) Only 1024 pixels are illuminated
For further information see below.