PEAK DMD Based OEM Spectrometers
TI DMD (MEMS mirror array) Technology
The PEAK DMD based spectrometer platform is a series of cost-efficient, pre-configured compact OEM spectrometers that provide: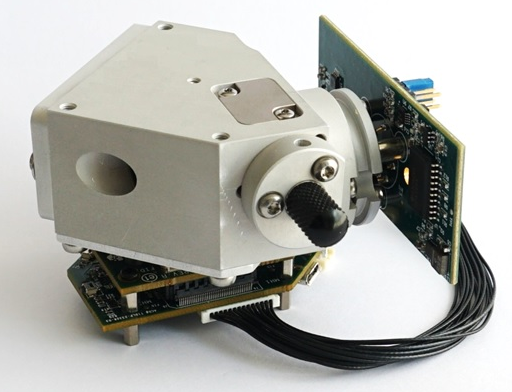 Fast speed
Compact design
High throughput
High numerical aperture
Robust, athermal design
The PEAK platform enables a whole new dimension of programmability in your spectroscopic instruments that have not been possible with any other spectrometer technology on the market.
PEAK utilizes IBSEN's high efficiency fused silica transmission gratings combined with the Texas Instruments's DLP® technology in order to provide the spectral programmability. With PEAK you can control the relative power and exposure time independently for each wavelength in your spectrum. PEAK is supplied with control electronics and uses Ibsen's Evaluation Software for Windows with advanced column and Hadamard scan functions for improved signal to noise ratio.
Key benefits
High throughput
Compact design
Fast speed
Robust and stable technology
Applications
Our DMD spectrometer are well suited as the spectral engine in your Process Analytical Technology (PAT) instrument for a wealth of applications in:
Biophotonics and pharmaceuticals
Food production and agriculture
Healthcare and life science
This is due to both a lower cost than traditional DDA based spectrometers and a much more stable operation than traditional scanning grating-based spectrometers.
On our application pages, you can find help to identify which of our spectrometer platforms best suits your needs.
Ibsen can customize a PEAK solution to your specifications as described in our OEM project model. If you want to evaluate the PEAK technology, you have the option to test our PEAK XNIR prototypes.