FREEDOM UV-VIS
Compact and cost-efficient OEM spectrometer modules for the 190 – 850 nm range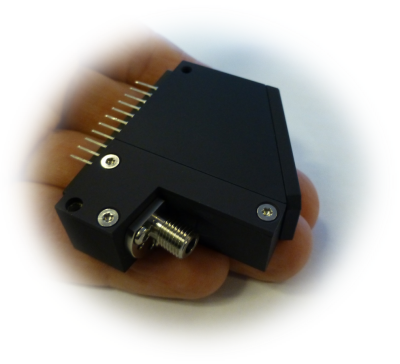 The FREEDOM spectrometers offer a compact and cost-efficient spectrometer module for OEM manufacturers of analytical instruments that do not want to sacrifice performance and robustness for compactness.

FREEDOM UV-VIS is built on a new transmission grating developed by Ibsen Photonics that provides high diffraction efficiency for both polarizations from 190-850 nm.

Furthermore, the FREEDOM UV-VIS spectrometers support many different detector systems which enables you to choose the best detector option for your specific application. FREEDOM even allows you to re-use already developed electronics and software for your favorite detector type.
Key features
190 to 850 nm wavelength range
Numerical aperture of 0.15
Resolution: 1.7 nm (typical)
High efficiency
Low polarization dependence
Footprint of 48 mm x 54 mm x 16 mm
Here you can read why we recommend our FREEDOM UV-VIS for High Pressure Liquid Chromatography (HPLC).
Products
| Product | Detector | Benefit |
| --- | --- | --- |
| FSB-101 | Hamamatsu S11639-01 CMOS | High UV sensitivity & cost effective |
| FSB-300 | Sony ILX511B CCD | High VIS sensitivity & cost effective |
| FSB-315 | Hamamatsu S10420-1106-01 BT-CCD | Low noise |
| FSB-380 | Hamamatsu S11156-2048-02 BT-CCD | Short integration time |
Download Product Sheets

FREEDOM UV-VIS 190 – 850 nm
Ordering
Request a quotation here
 for any of our FREEDOM spectrometers. If you have special requirements for resolution, detector, or wavelength range just enter those into the "Request quotation" form.