General purpose light source
A broadband light source is commonly used to illuminate the FBGs, and the reflected peaks are measured by the I-MON interrogation monitor to provide the FBG center wavelengths. A fiber-optic coupler or circulator connects light source, FBGs and I-MON.
The customer selected broadband light source may be a super luminescent diode (SLED) or an amplified spontaneous emission (ASE) source, dependent on requirements to bandwidth, power etc.
Ibsen offers a general-purpose SLED source with 70 nm bandwidth in the 1550 nm range. The source comes with built-in circulator, USB interface and software for plug-and-play operation, and it is ideal for first use to get easy hands-on experience with FBG sensing.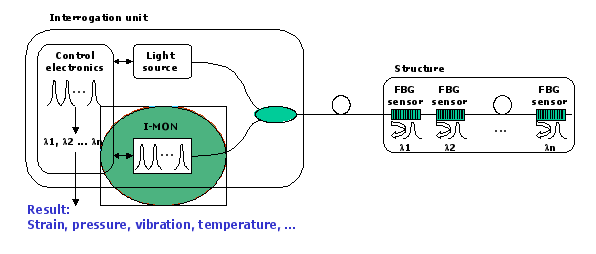 Additional material
A detailed Product Specification and User's Manual are available upon request.
For further information see below.