Dear Reader,
In Austria, Brazil, Germany or the U.S., you will have the chance to meet our spectrometer experts and hear them elaborate on new innovations and products. In this newsletter, you can find the details on when and where you can interact with my colleagues.
On the grating side of our business, we would like to draw your attention to NORIA. A new Fiber Bragg Grating manufacturing tool that utilizes Ibsen's Phase masks and is offered by NorthLab Photonics of Sweden.
Best regards,
Pernille Kennedy,
Sales and Marketing Coordinator
NORIA – the Fiber Bragg Grating Manufacturing Solution
Are you looking to buy an FBG manufacturing tool? NorthLab Photonics offers a turn-key system called the NORIA – powered by Ibsen Phase masks!
The NORIA tool is a manufacturing tool to produce Fiber Bragg Gratings (FBGs). A Deep Ultra Violet laser (Coherent Excistar XS 500Hz—ArF) and a phase mask (Ibsen Photonics) are used to transfer a periodic pattern into the core of a photosensitive optical fiber.
The NORIA tool holds a number of different masks in a revolver like holder, each mask having a different pattern periodicity. This flexibility allows the end-user to manufacture FBGs from predefined recipes in an automated fashion.
In addition, multiple FBGs in an array can be written along the fiber at any desired position using the NORIA tools accurate positioning stage.
Talks around the world
SpectroNet – Jena, Germany
Our VP of Sales & Marketing, Thomas P. Rasmussen, will talk about "How to obtain compact spectrometers without sacrificing performance" at 13.00-13.10 on Thursday, August 27, 2015, at the SpectroNet Cross-clustering Collaboration Forum in Jena.
EMSLIBS – Linz, Austria
Again, Thomas takes the floor and gives a presentation on "Ultra-Compact, High Resolution DUV Spectrometer" on Thursday, September 17, 2015 from 12.40-13.00 (might be subject to change). The EMSLIBS conference is being held in Linz, Austria from September 14 – 18, 2015.
POF 2015 – Nuremberg, Germany
Our PhD student, Denis Ganziy, gives a presentation on "An accurate and robust wavelength detection algorithm for multimode dynamic FBG sensor systems" from 11:40-11:55 on Wednesday, September 23, 2015 at the 24th International Conference on Plastic Optical Fibers in Nuremberg, Germany.
OFS 24 – Curitiba, Brazil
Again, Denis makes a poster presentation on "An efficient and fast detection algorithm for multimode FBG sensing" on Tuesday, September 29, 2015 at 17:00, at the 24th International Conference on Optical Fiber Sensors. The conference is being held in Curitiba, Brazil, September 28 – October 2, 2015.
SciX – Providence, Rhode Island, USA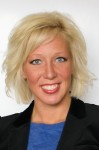 Heidi Olson, our Technical Representative in the US, will present at the What's Hot Vendor session on Wednesday, September 30, 2015 at 11.40 AM in the Exhibitor Hall. The presentation will cover Ibsen's "New Miniature Spectrometers for the DUV". SciX will take place in Providence, Rhode Island from September 27 to October 2, 2015.
DOPS – Roskilde, Denmark
Here you can also come and meet Thomas Rasmussen and hear him talk about all the advantages of our compact spectrometers at the symposium: Spectroscopy in Denmark – Applications, Developments and Hardware on Wednesday, September 30, 2015. The symposium will be held at DTU Risø, Niels Bohr Auditorium/Koch Auditorium.