How to Select the Right Spectrometer [Webinar]
Do you want to learn about the drivers for cost, size and sensitivity in a spectrometer?
Sign up for our free webinar "How to select the right spectrometer" by Dr. Thomas Rasmussen.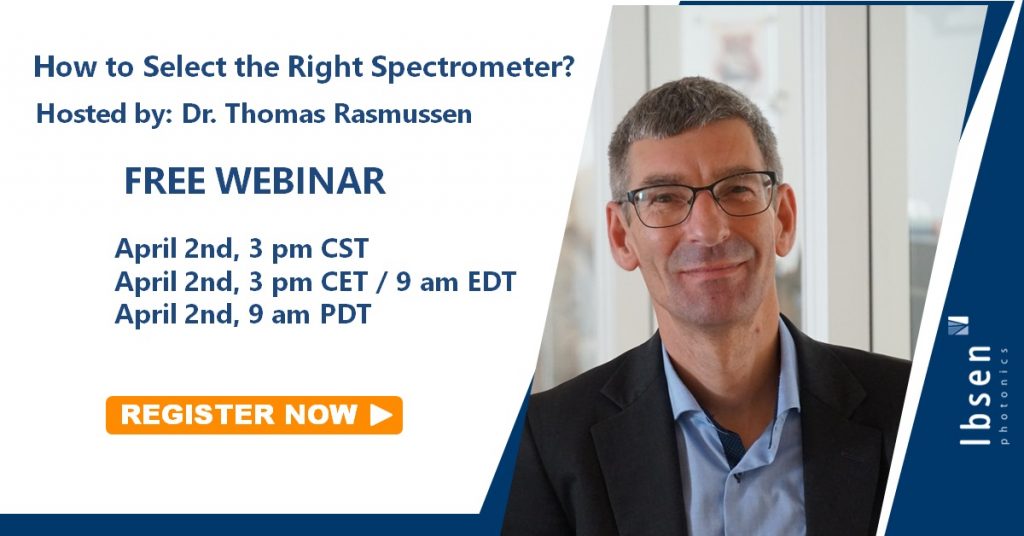 More information
Presenter: Dr. Thomas Rasmussen
What is in it for me:
Get useful guidelines to help you select the right kind of spectrometer
Understand the drivers for size, cost, sensitivity, speed, and stability in a spectrometer design
Participation is free
When:
April 2nd, 3 pm China Standard Time (CST)
April 2nd, 3 pm Central European Time (CEST) / 9am Eastern Daylight Time (EDT)
April 2nd, 9 am Pacific Daylight Time (PDT)
How to sign up:
You sign up for the free webinar by registering here:
What do I do, if I cannot participate:
Go ahead and sign up anyway, we will record the webinar and send it to you afterwards.
More information about our webinars:
Read more about what a webinar is here, including technical tips and a Q&A.