Basics of Fluorescence Spectroscopy [Webinar]
Do you want to learn the basics of fluorescence spectroscopy and to get an overview of fluorescence instrumentation?
Sign up for our free webinar "Basics of Fluorescence Spectroscopy" by Dr. Thomas Rasmussen.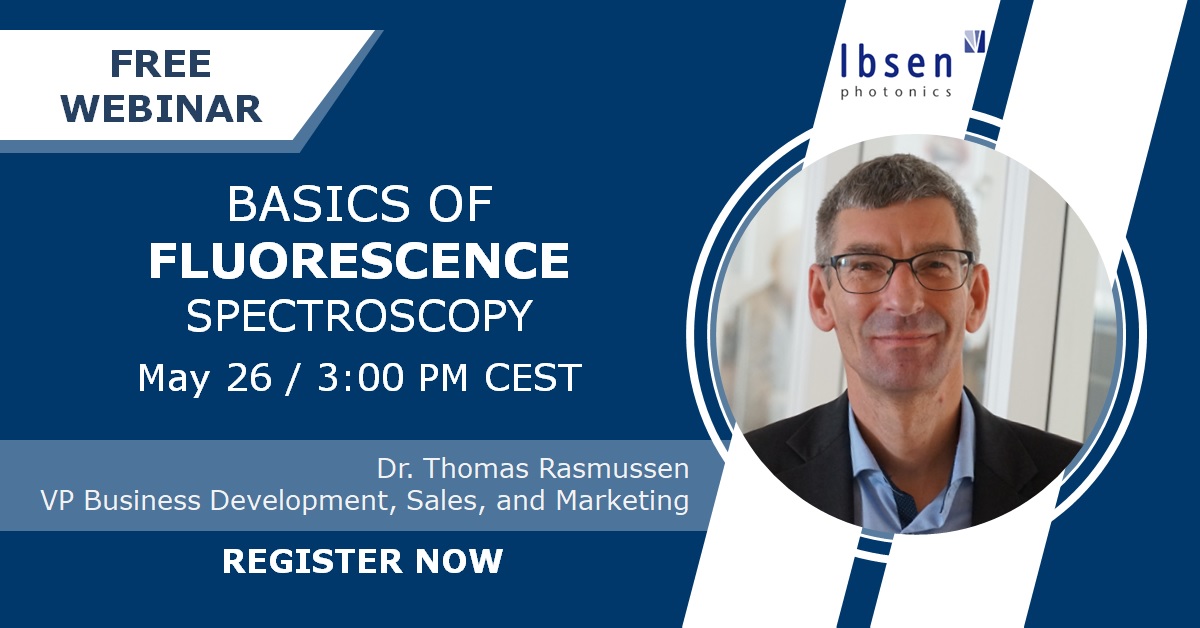 More information
Presenter: Dr. Thomas Rasmussen
What is in it for me:
Get an overview of the most common fluorescence spectroscopy methods and instrumentation
Find out what flow cytometry, FRET, and spectral deconvolution is
Get useful guidelines to help you select the right kind of spectrometer
Participation is free
When:
May 26, 2020, at 3 PM Central European Time (CEST)
How to sign up:
You sign up for the free webinar by registering here.
What do I do, if I cannot participate:
Go ahead and sign up anyway, we will record the webinar and send it to you afterwards.
More information about our webinars:
Read more about what a webinar is here, including technical tips and a Q&A.