Dear Reader,
This Xmas season, we are highlighting our ROCK XNIR spectrometers.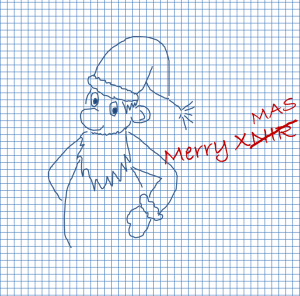 These spectrometers offer 2-6 times higher sensitivity than competing technologies for near infrared spectroscopy and are ideal for process control applications due to their compact size and ruggedness. So, maybe your Xmas cookie dough ingredients have been tested by an Ibsen ROCK XNIR spectrometer.
The enabling technology for the high performance is our unique transmission gratings. You can read much more about the benefits of transmission grating based spectroscopy in our white paper.
On behalf of the entire Ibsen team, I wish you a Merry Christmas and a Happy New Year. We look forward to continue our collaboration with you in the new year.
Best regards,
Pernille Kennedy
Sales & Marketing Coordinator
ROCK XNIR
Our ROCK XNIR is based on our ROCK platform of industrial grade, pre-configured OEM spectrometers that provide high throughput, flexibility in detector choice and a rugged and athermal design.
It offers a wavelength range of 1100 to 2100 nm and uses a numerical aperture of 0.22. The ROCK spectrometers are based on a transmission geometry with two lenses and a transmission grating in a nearly on-axis beam geometry. In addition, our transmission gratings have an efficiency in the 70 – 90 % range.
Click here for more information.
The Benefits of Transmission Grating Based Spectroscopy
In this white paper, Thomas, our VP of Business Development, Sales, and Marketing, has described how compact spectrometers based on transmission gratings can provide important benefits such as a high throughput and flexibility for OEM integrators.
You can read the white paper here.