NFH Technology Services
Ibsen offers NFH Technology Services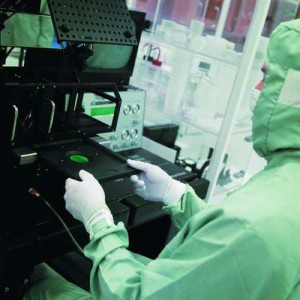 Holographically produced NFH Phase masks combined with a mask aligner enable volume manufacturing of very small grating periods. Ibsen's period accuracy down to +/- 0.1 Ångström and a large grating area further enhance customer manufacturing performance and yield. Ibsen's NFH Services can kick-start process implementation for customers, reducing implementation costs and time-to-market.
Features
Production advantages over crossed laser beam and e-beam writers
Manufacturing oriented process for industry standard tool (mask aligner)
Grating periods between 260 nm and 600 nm
Period accuracy with holographic Phase mask precision
Large grating areas
NFH Services
Based on more than seven man-years of intensive experience with NFH, Ibsen offers both pre-investment services that ease the NFH investment decision and implementation services that can reduce NFH process optimization time for our customers.
Pre-investment services:
Demo Visit: A live demonstration of NFH technology at Ibsen on generic wafers, with the goal of providing a proof-of-concept demonstration and clear picture of Ibsen's NFH service offerings.
Viability Study: A limited optimization of Ibsen's NFH processes on customer wafers at Ibsen's facilities, with the goal of demonstrating proof of viability of NFH on customer specific wafers.
Implementation services:
Layer Optimization Recipe: Individually optimized (calculated) layer recipe including materials, thicknesses, optimization criteria and optimization protocol, to be used as a starting point for the customer's own optimization. Optional experimental verification.
NFH Handbook: Extensive documentation including sections on background history, critical aspects and practical solutions to NFH processing, which is a valuable and time-saving education for the customer's NFH process engineer.
Training: As a part of customizing offerings for the customer's specific needs, Ibsen also offers training of your NFH process engineer at Ibsen or on-site. Contact us for further discussions.
Further Information and Ordering
For further information or to request a quotation please contact us at phasemasks@ibsen.dk.