Product Overview
Below is a quick overview of our products.
Spectrometer Products
Grating Products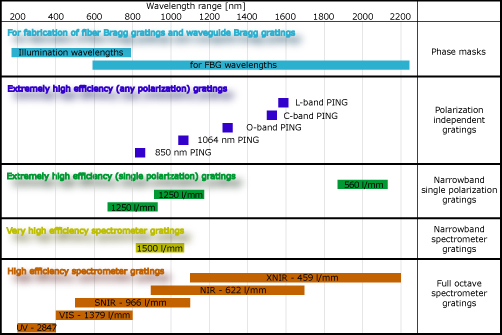 Description
Ibsen's fused silica transmission grating technologies allow us to provide unique gratings and spectrometer modules to a broad range of applications.
Supplying customized products dedicated to our customer's applications is a speciality of Ibsen – however, a number of standardized products are available for convenient online purchasing.
At any time, you can also use the dialogue options at the upper right in order to get in contact with us.