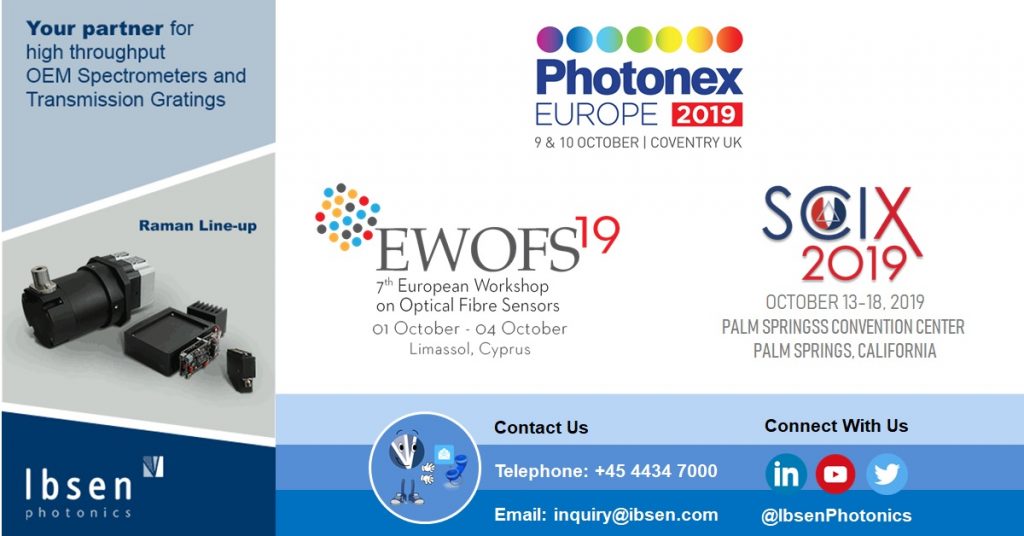 Thank you to everyone who visited our booth and for the great conversations at CIOE 2019 in Shenzhen, China and EMSLIBS 2019 at Brno, Czech Republic.
For the rest of the year, Ibsen Photonics will be at EWOFS 2019 in Limassol, Cyprus, Photonex 2019 in Coventry, UK and at SCIX 2019 in Palm Springs, California, USA. We welcome requests for meetings throughout these events, to discuss how Ibsen Photonics can partner with you in creating products that best fit your needs and meet your project goals. To schedule a meeting please complete the form and we will reply to confirm. Book your appointment here.
See you soon!


Like us, Share us, be updated and give us a comment!