Dear Reader,
We are hoping that we get to see you at Pittcon in New Orleans next week.
At the show, Ibsen Photonics is launching a new product series, the FREEDOM HR, which will be announced at a press conference on Monday, March 9, 2015 at 11.30 to 12.00 AM in Banquet room 356.
FREEDOM High Resolution spectrometer platform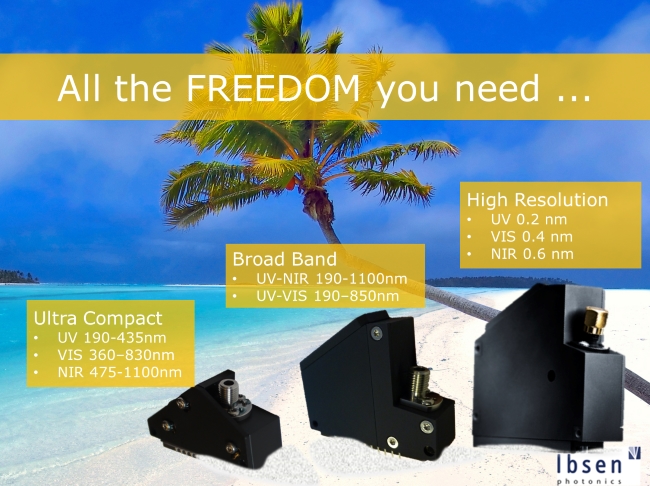 The FREEDOM HR series offers the perfect balance between compact size and high performance in your instrument design due to the use of Ibsen Photonics unique transmission grating technology. Examples of applications enabled by the FREEDOM spectrometers are handheld Raman analysers and Laser Induced Breakdown Spectroscopy (LIBS) instruments.
You are also more than welcome to stop by our booth #4409 and talk to our technical experts in Spectrometers, get valuable input to your photonics projects, and hear more about the new FREEDOM HR.
Kind regards,
The Ibsen Sales Team: