Dear Reader,
Ibsen recently launched a new variant of the FREEDOM family of compact and high resolution spectrometers, the HR-DUV FHW-308, to complement the current HR-UV, HR-VIS and HR-VIS-NIR. This deep UV spectrometer covers a wavelength range of 178 – 409 nm and a resolution of 0.2 nm. This feature set makes the HR-DUV ideal for integration into Industrial Laser Induced Breakdown spectroscopy instruments.
We will introduce this new spectrometer at a couple of different shows. First in the end of September at FACSS' show SciX in Providence, Rhode Island, where Heidi Olson will present the New Miniature Spectrometers for the DUV on a What's Hot Vendor Session. Secondly, in Denmark at the Danish Optical Society (DOPS) symposium on spectroscopy in Denmark – applications, developments and hardware.
You can also meet Ibsen in Brazil, where we will be exhibiting at the 24th annual OFS conference in Curitiba.
We hope to see you out there.
Best regards,
Pernille Kennedy,
Sales and Marketing Coordinator
FREEDOM HR-DUV
FREEDOM HR-DUV uses a new innovative transmission grating, developed and manufactured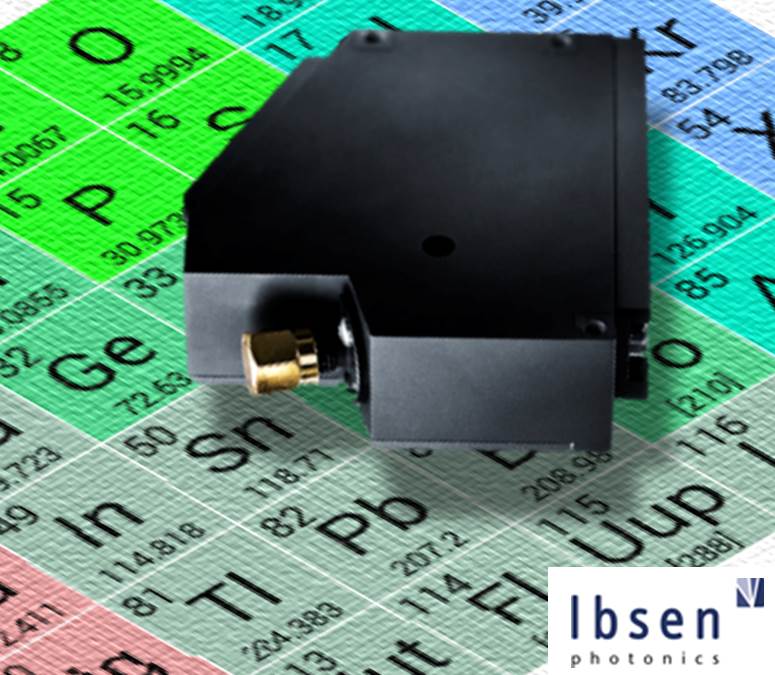 by Ibsen Photonics. In contrast to typical blazed gratings, this new grating provides high and nearly constant diffraction efficiency over the entire 178 – 409 nm range for both polarizations. Furthermore, the small size, athermal performance, and robustness make the HR-DUV spectrometer ideal for applications like handheld and portable Laser Induced Breakdown Spectroscopy (LIBS) instruments.
The key benefits of the new FREEDOM HR-DUV are: a deep UV range from 178 – 409 nm, high resolution down to 0.2 nm, compact size, fitting for purging with inert gas and OEM integration friendly design that allows easy adaptation to own electronics and detector.
For complete information about the FREEDOM HR-DUV spectrometer platform please visit http://www.ibsenphotonics.com/products/oem-spectrometers/freedom-spectrometers/freedom-hr-duv
SciX 2015
The annual SciX show takes place at the Rhode Island Convention Center from September 28 to October 2, 2015. Heidi Olson will be there and you can find her at booth #90, and also hear her What's Hot Vendor presentation on Wednesday, September 30, 2015 at 11.40 AM in the Exhibitor Hall. The presentation will cover Ibsen's "New Miniature Spectrometers for the DUV".
OFS 2015
Ibsen will be in Brazil at the 24th OFS conference and exhibition, where you can find us at booth #9. If you are working on Fiber
sensors you may want to meet our I-MON experts, Bjarke Rose and Denis Ganziy at the OFS24 in Curitiba, Brazil, from September 28 – October 2, 2015.
Denis gives a poster presentation on "An efficient and fast detection algorithm for multimode FBG sensing" on Tuesday, September 29, 2015 at 17:00.
DOPS' Spectroscopy in Denmark
On September 30, 2015, Ibsen participates in the Danish Optical Society's symposium Spectroscopy in Denmark – Applications, Developments
and Hardware at DTU Risø, Niels Bohr Auditorium/Koch Auditorium.
Click here for more details on all exhibitions.