Save the dates!

EWOFS, May 31 – June 3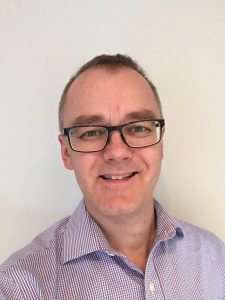 We have a booth at the European Workshop on Optical Fibre Sensors, EWOFS 2016, which will be held at the University of Limerick in Limerick, Ireland from Monday, May 30th. to Friday, June 3rd. 2016.
Dr. Bjarke Rose, VP of Spectrometers at Ibsen will be at the show and be able to answer all your questions about our I-MON Interrogation Monitors.
We offer our I-MONs in 3 different series: I-MON OEM for custom interface directly to the image sensor, I-MON USB with USB interface, and I-MON High Speed with GigE interface and software for easy plug and play.  Each series can be provided in different wavelength ranges, 1550 nm as the most common, 1310 nm, and 835 nm.


Optatec, June 7 – 9
Thomas Rasmussen, VP of Sales & Marketing, and Pernille Kennedy, Sales & Marketing Coordinator, will be present at Optatec in Frankfurt this year. The exhibition runs from Tuesday, June 7 to Thursday, Jun 9, 2016.
You can come and have a chat with us at our booth B15 in Hall 3.0 and see a selection of our OEM spectrometers; We have ROCK for high throughput, FREEDOM for compact applications, and EAGLE for when you need high resolution and high NA.
You can download your complimentary entry ticket here.



CLEO, June 7 – 9
At the same time in San Jose, California, OSA will host this year's CLEO Expo. Ibsen will naturally have a booth there, where you as always can find Kristian Buchwald, VP of Gratings. He is accompanied by Lenette Kaalund, Ibsen's new Sales & Marketing Assistant, please stop by our booth and give her a warm welcome. You can find them both at booth #2035.
Our highly efficient transmission gratings are very suitable for the following applications; Pulse Compression; Spectrometers; Tunable filters and WSS/ROADMS; and our custom made FBG Phase Masks work as a production tool to write gratings in fibers and waveguides.