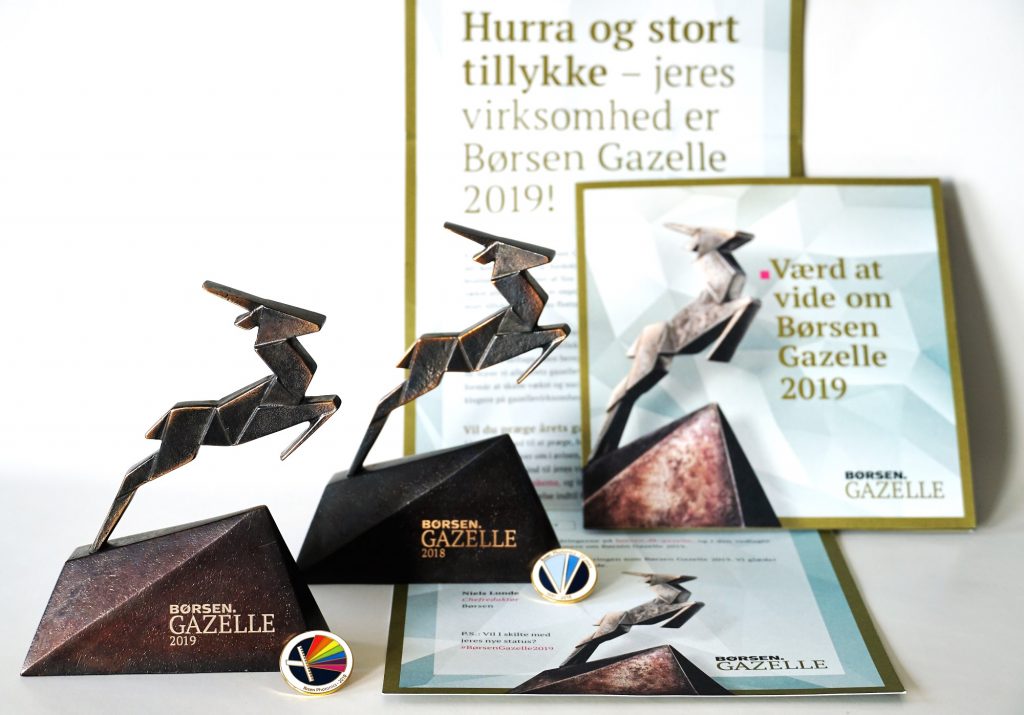 For the second year in a row Ibsen has been awarded the title "Gazelle Company" by Børsen, the leading financial newspaper in Denmark. To achieve a "Gazelle Company" prize, a company has doubled its revenue in four years, as well as having had a positive growth in each of the four years.
Receiving the award for two consecutive years is indeed gratifying. We would like to emphasize that it is the hard work and perseverance of our team that lead us to our continued positive result and growth. We all certainly deserve a pat on the back for the great job.
Of course, we could not have done it without our supportive customers, so this one goes out to you too!
You can read more about this award and the regional conferences in the FAQ (in Danish) here.