FREEDOM C High Resolution Spectrometers
The FREEDOM C platform is a series of compact, pre-configured, high resolution spectrometers for the UV, VIS, and NIR wavelength ranges that provide: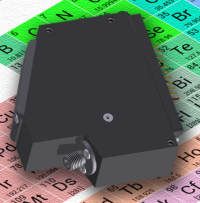 Small footprint
High optical resolution
Fast CMOS detector
Adaptation flexibility for customer
specific electronics
Robust, athermal design
FREEDOM C offers the perfect balance between compact size and high performance in your instrument design due to the use of Ibsen Photonics unique transmission grating technology. The spectrometer is robust and almost athermal and can operate under demanding environmental conditions.
The FREEDOM C spectrometers use the new and fast S13946 CMOS line array detector with 4096 pixels.
Furthermore, the FREEDOM C spectrometers are OEM friendly and give you the choice between using Ibsen's DISB-101T electronics or developing your own.
Applications for the FREEDOM spectrometers range from Raman and LIBS to UV-VIS-NIR spectroscopy.
Products
| | C-UV | C-VIS | C-VIS-NIR |
| --- | --- | --- | --- |
| Wavelength | 190-435 nm | 360-830 nm | 475-1100 nm |
| Resolution | 0.15 nm | 0.3 nm | 0.4 nm |
| | FCU-109 | FCV-109 | FCT-109 |
Download Product Sheets
FREEDOM C-UV 190 – 435 nm
FREEDOM C-VIS 360 – 830 nm
FREEDOM C-VIS-NIR 475 – 1100 nm
Ordering
Request a quotation here for any of our FREEDOM spectrometers. If you have special requirements for resolution, detector, or wavelength range just enter those into the "Request quotation" form.