On July 9th, we are hosting a live webinar, where both Dr. Thomas Rasmussen and our application specialist, Rasmus Sterebo, will demonstrate how to control a FREEDOM spectrometer with an Arduino board. During the webinar, you will get a step by step guide as well as some useful coding tips and tricks.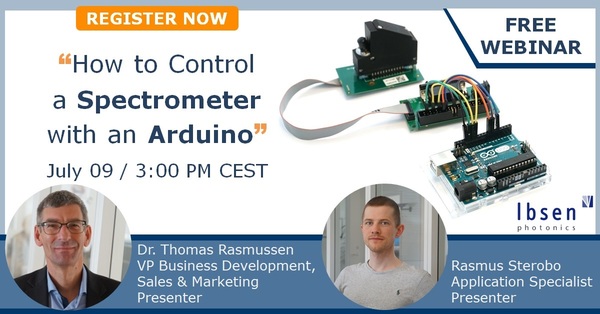 You can sign up for the free webinar here and learn how to program your own Arduino board. By participating in this workshop you will save a lot of time writing your code.
The webinar "How to Control a Spectrometer with an Arduino" will be held on July 9th at 3 PM CEST. We encourage you to sign up, even if you are not able to join us because we will send you a recording of the webinar afterward.