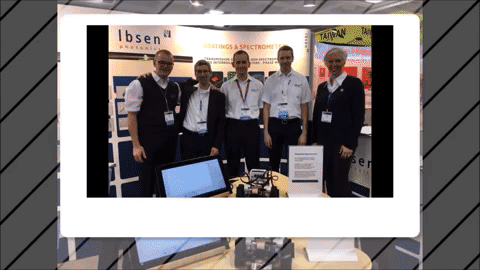 SPIE BiOS and PhotonicsWest have been always a "must-go" exhibition for Ibsen Photonics. This is our 15th year participating and we are excited to be there to present our newest ultra compact spectrometer developed by our amazing R&D team.
On top of that, this year Thomas Rasmussen will be speaking about our recently published white paper on transferability entitled, "Anyone Can Build One Spectrometer". His product demonstrations will take place on the exhibition floor on Saturday, February 1, at 10:30 am and on Tuesday, February 4, at 2:00 pm.
Our technical experts in OEM Spectrometers, FBG interrogators (I-MONs), Phase Masks, and Transmission gratings will be there, giving you the opportunity to speak with them directly about your photonics projects.
Click here to request a meeting with any of our experts.
We hope to see you in San Francisco at our booth #8356 (BiOS) and booth #3356 (Photonics West).