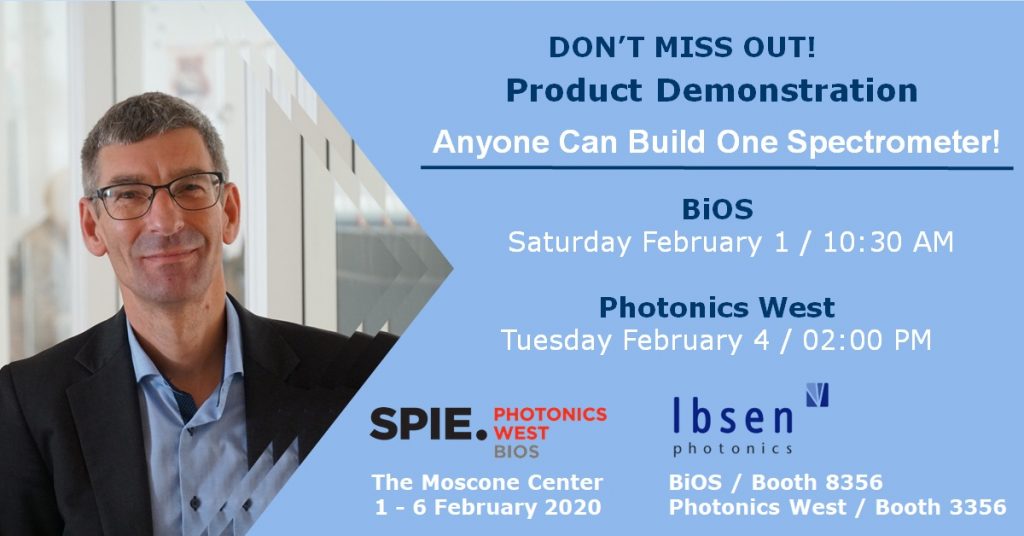 We recently published a white paper on the challenges of building a volume production of spectrometers. Based on this paper entitled "Anyone Can Build One Spectrometer", our colleague Dr. Thomas Rasmussen will give a talk at the annual SPIE BiOS and Photonics West exhibitions in San Francisco.
The two presentations will take place on the exhibition floor as product demonstrations on Saturday, February 1st at 10:30 AM and Tuesday, February 4th at 2:00 PM.
You can re(view) his previous presentations on Vimeo courtesy of Spectronet.
Don't miss this presentation!