EAGLE Raman-S Spectrometer from Ibsen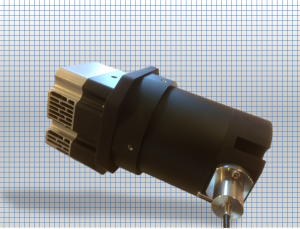 High Resolution and Sensitivity
The EAGLE Raman-S is a robust, athermal, industrial grade, diode array based spectrometer especially well-suited for integration into Raman spectroscopy instruments.
Key features
Wavelength range 800 – 1100 nm to enable both 785 and 830 nm laser wavelengths
High resolution down to 0.3 nm (4 cm-1 @ 830 nm)
High NA of 0.3 / f-number 1.6
High efficiency, transmission grating based design
Key benefits
High throughput
Robust and athermal design
Support for multiple camera/detector types
Error free imaging of linear fiber array in image plane
Products
ENS-392 – for low cost
ENS-C316 – for long integration time
Download Product sheet

  EAGLE Raman-S 800-1100 nm
Ordering
Request a quotation here for any of our EAGLE spectrometers. If you have special requirements for resolution, detector, or wavelength range just enter those into the "Request quotation" form.