Viso Systems Customer Case Story
"Our collaboration with Ibsen allows us to focus on our expertise in light measurements, without having to acquire the knowledge in spectrometer sensor technology. With Ibsen we find it easy to get a quick answer on the issues we have and in getting the customized features implemented in the spectrometers exactly as we would like them to be".
Christian Krause
Founder – Viso Systems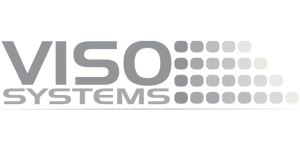 Customer Summary
Founded in 2005, Viso Systems is a supplier of test and measurement equipment for the global lighting market. The company has vast experience in hardware and software development of solutions for dynamic control systems. Viso products are used in horticultural lighting, marine lighting, lighting atmosphere systems for medical procedures, entertainment lighting and many more applications. Based in Copenhagen Denmark, the company's current main product category is test light measurement systems, covering both portable and large systems.
Challenge
Viso Systems wanted to scale up it's light testing equipment into a specialized segment. Hence it was essential for the company to develop a professional measurement tool that could rapidly analyze collected data and could easily be taken for on-site inspection.
Solution
To provide the customers with speed and simplicity in their light measurement solution, Viso systems implemented spectrometer technology in their product. The company chose Ibsen's FREEDOM spectrometer due to it's compact size and unique transmission grating technology. Viso closely collaborated with Ibsen for the successful integration of the customized features into the FREEDOM spectrometer to be perfectly suitable to the Viso Systems Solution.
Benefits
High speed and full photometric data collection in one system achieved through the transmission grating based FREEDOM spectrometer
First in the market portable light measurement system
Faster customer response rate due to direct access to skilled engineers handling the technical support needed in spectrometer technology
Opportunity to focus on light measurement as core competence to further identify areas to differentiate